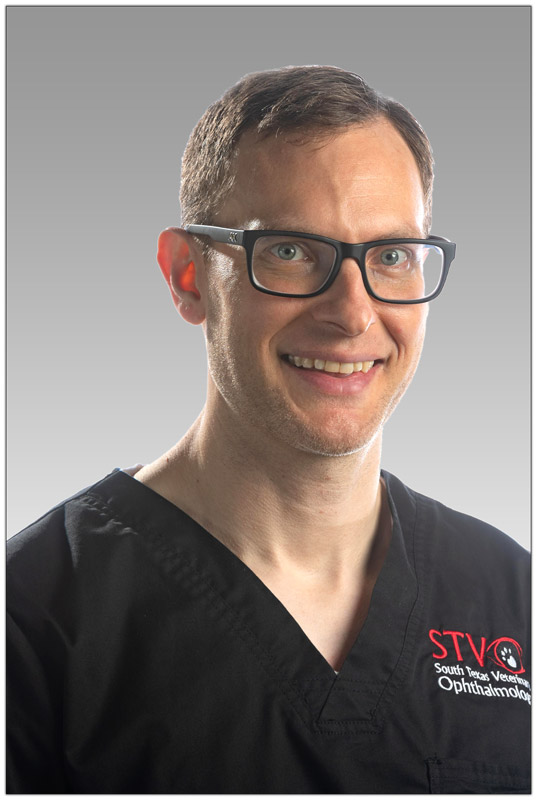 Dr. Kevin Fritz
Dr. Kevin Fritz is a board-certified veterinary ophthalmologist and joined STVO in January 2021. He earned his Bachelor of Science degree in Animal Science and Biology from the University of Kentucky (Summa Cum Laude) and then his Doctorate of Veterinary Medicine from Auburn University College of Veterinary Medicine (Valedictorian). Afterward, he completed a small animal medicine and surgery internship at North Carolina State University College of Veterinary Medicine. Dr. Fritz completed his residency program at Eye Care for Animals in Tustin, CA, and became a Diplomate of the American College of Veterinary Ophthalmologists in 2013. He spent many years practicing in southern California before joining STVO in 2021. In addition to practicing medicine, Dr. Fritz also enjoys research and has participated in 16 different ophthalmic studies to date including publications in the distinguished journal of Veterinary Ophthalmology. Dr. Fritz lends his time as a teacher for many accredited continuing education lectures on various ophthalmology topics to veterinarians and residents across the county. Furthermore, Dr. Fritz gives back to his veterinary community, serving on the Ophthalmology Colleges' (ABVO) residency committee as a member and co-chair.
________________________________________________________________________________________________________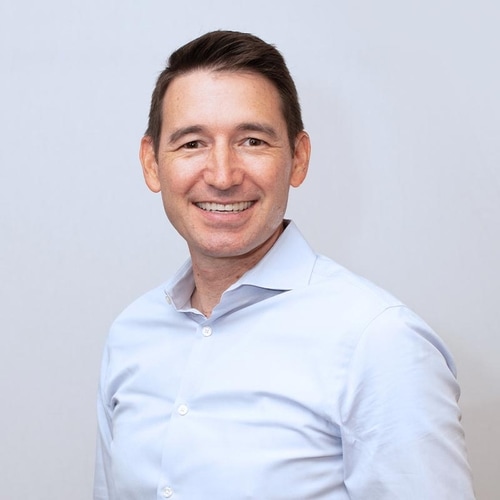 Whitt Church, DVM,DACVIM


Dr. Church earned his veterinary degree from Oregon State University in 2002. After graduation he completed a one-year internship at Cornell University followed by a cardiology residency and Master of Science degree at the University of Illinois. He finished the last year of his residency at the University of Pennsylvania. Dr. Church moved to Arizona with his family in 2006 to provide specialized cardiology services. He enjoys partnering with primary care veterinarians to care for patients and their families throughout the region. His special areas of interest include pericardial diseases, echocardiography, and interventional cardiovascular procedures. Dr. Church received a number of grants and awards which include: the ACVIM Cardiology Resident Research Grant, the University of Illinois Small Animal Departmental Research Grant, and the Salsbury Scholarship. He lectures all over the country at both national and local continuing education conferences. Dr. Church is also a founding member of the Cardiac Education Group.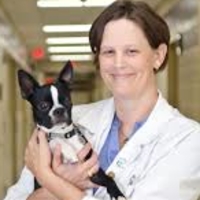 Dr. Patty Lathan
Dr. Patty Lathan is an Associate Professor at Mississippi State University, College of Veterinary Medicine. She has contributed to many journals and books, and is a nationally and internationally known speaker. She won an award from Oxford Laboratories for Excellence In The Advancement of Knowledge Concerning Small Animal Endocrinology. Her research emphasis has been on diagnosis of hypoadrenocorticism in dogs, feline insulin therapy, diagnosis and treatment of canine hyperadrenocorticism, and stress hyperglycemia in cats.
Academic Training:
Doctoral Level Study in Counseling Psychology, Texas A&M university , 1999-2001
M.Ed. Counselor Education, University of North Texas, 1995
B.A. English, Texas A&M University, 1988
_____________________________________________________________________